Turning Visions Into Profitable Businesses
MASTER




YOUR




MINDSET




AND




RESHAPE




YOUR


Business
RESULTS
Expert Business Growth Consulting with
Personal Business Mindset Support
to guide and keep you on track
to achieve EVERY PROFIT
and reach
EVERY GOAL
​
Most people pass through an entire life time being controlled by self-inflicted limitations and unhelpful beliefs without even being aware of that.
Blaming the lack of success on everything around is a big fat LIE, because we were all born with equal capacity for LIMITLESSNESS.
What sets us apart later in life is the choices of what we make with it all.
​
​
When working on your own business the driving force of Success is also your Mindset – the type of mindset you have and cultivate determines whether you have a good, bad or great life for you and those you care about.
Our mission as you work with us on GROWING AND ACCELERATING your business is to support YOUR PERSONAL GROWTH and Business Success Mindset that will secure your achieving the success we will be unleashing for you.
We have joined forces and expertise with leading professionals specialising in conditioning, supporting, overcoming and evolving the delicate matters of MINDSETS, WELLBEING, SUCCESSFUL BEHAVIOUR and other aspects of what Unlocks your Uniqueness and channel into Life and Business Success.
MEET YOUR SUPPORT
IN THE PERSONAL BUSINESS MINDSET ROOM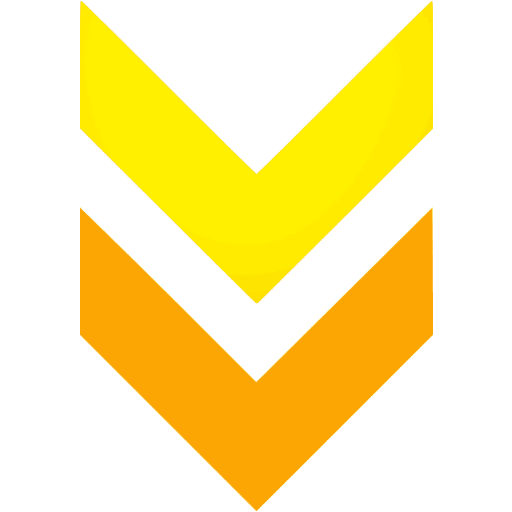 HELEN GUINNESS




Transformational Coach
Purpose & Direction
Success Mindsets
Conversation with Helen Guinness about building a resilient Success Mindset while Accelerating Your Business
Running a successful business is exciting and inspiring.  To create a flourishing, motivational business, requires thought, research, focus, commitment and above all direction.  So a limiting mindset does not feature here!   In order to stay on track, to maintain direction, you need to be clear what your purpose is: not the purpose of your business, although that too is important, but what is your purpose?  Once you are clear what your purpose is, the aim of the business will be clear and the rest will fall into place so much more easily.    So, before you begin the journey, identify your destination!   Next, you need commitment, unswerving commitment.  People wonder why they are not getting the results that they want; when I ask where their attention has been, they find that it's been on something other than their stated aims.  If your attention is on something other than your business, then that is what will show up in your life.  Commitment means, I am on this 100%, no kidding.   Are you willing to commit yourself, to work hard to pursue your purpose? If you are not willing, then don't even start.  There is no point.  That is neither good nor bad, it's just that it won't work for you.  Running a business can sometimes be risky; are you willing to take a few risks?  Willingness is essential in this context: if you are not willing to try, to be flexible, to change direction, to grow, to learn and to be successful, then there is no point in pretending.   Be curious, never stop being curious: keep asking questions, keep your eyes and particularly your ears open; investigate, research, don't assume.  There is so much joy in curiosity.   If you have read this far, the chances are you are interested enough to read on.  So, here's the thing, it takes courage to grasp the nettle and go for it, so acknowledge yourself for that.  By recognising that, doing the background work, clarifying your purpose and getting going, you are taking a step that is new to you: exciting for sure, but perhaps a little daunting too.   You will make mistakes, we all do.  Mistakes are vital in any learning process.  It is through learning that we succeed, become more skilled, grow in stature, develop new behaviours.  Learning is fun, informative, exciting and developmental; furthermore it is critical if your business is going to succeed.   I am committed to challenging limiting beliefs and assumptions in order to support and encourage individuals and organisations to find their own integrity.   Work with me, uncover your passion, find your purpose and create a flourishing business.
Let's explore how best to secure your success along your
90 DAYS BUSINESS ACCELERATE journey...
Tell me More...
NADINE SEARLE





Calmer Self Coach
Transformation through Relaxation
Meet Nadine Searle - The Calmer-Self Method Support to Accelerating Your Business
Helping you recognise and release the hidden blocks that get in the way of your success. Giving you Transformation through Relaxation. Nadine is your Calmer Self Coach and she will support you while you are working with Antonina. Nadine is the founder and teacher of the trusted Calmer Self Method which helps busy, successful people who are struggling with feelings of overwhelm and guilt. She will help you get focus and clarity on your goals and work with you to create the perfect path for you to get there. She has created a 6 Step Programme teaching you how to recognise and release old habits and patterns that can hold you back, reduce stress and anxiety and build confidence and self esteem. This enables you to create the business of your dreams or to grow the business you already have. It will also support you in finding your very own perfect life-work balance, becoming more productive and getting everything done with ease and joy. This will prevent the burnout and utter exhaustion suffered by most solo entrepreneurs and small business owners. By learning the Calmer self Method you will find you have more hours in your day, become more productive and get everything done with ease and joy. Nadine tailors bespoke programmes for her clients The sessions are a mixture of lifestyle coaching, where you are taught how to connect with the calmer version of yourself and how to snatch moments of calm in your hectic schedule, coupled with therapies that deeply relax you using a combination of meditation, Reiki E.F.T., ( tapping) and mindfulness. It is through relaxation that we are able to uncover the hidden blocks that hold us back form becoming the shining lights that we truly are and sharing that with the world. She calls what she does ' Transformation through Relaxation' because she has the pleasure of seeing real change in her clients when they embrace new calmer habits, set new boundaries and become resilient to all that life throws at them. Work with Nadine where she will hold a safe space for you to uncover your hidden blocks and fears and let them go so that you can become the guiding light that you were meant to be. Nadine has run her business now for 12 years and has overcome all the issues that she now helps people with. The typical ones where we try to hide our light and stay small, where we find it difficult to charge our worth and where we are unclear on our message and how to communicate that with the world. There is nothing that Nadine hasn't dealt with herself or helped her clients with so she is the perfect person to compliment this programme and provide a totally holistic and nurturing way forward.
The Holistic Approach
Take a look at this video so you can see how wonderfully well we work together and get an idea of how this totally rounded approach will give you everything you need
Ready to Push Boundaries Further
and Reach Higher?